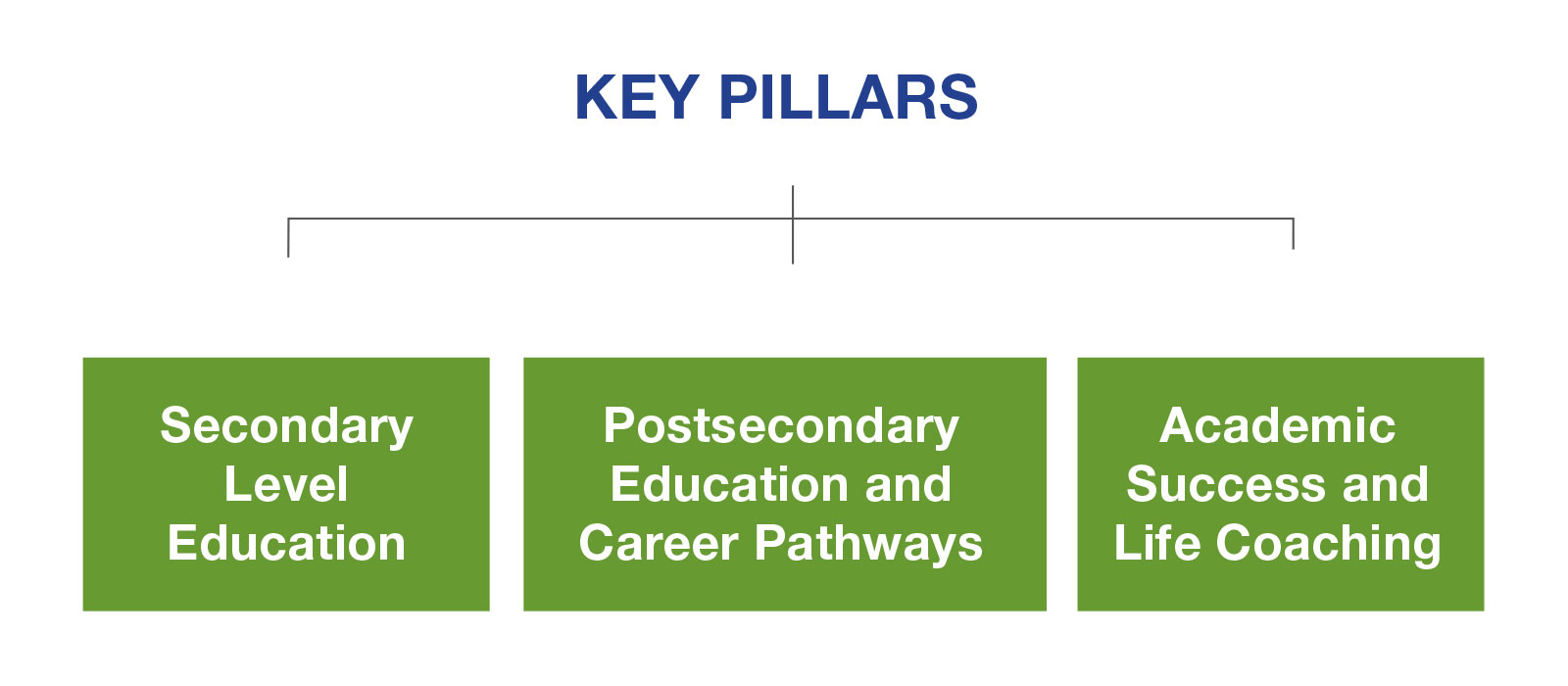 The Excel Center is dedicated to building relationships with its students and ensuring a relevant and rigorous program. Additionally, we ensure that all students receive:
Academic instruction that fits their specific needs
A focus on college and career readiness
A coaching program that works with them to identify barriers to their education, providing creative ways to keep students engaged in their learning
A Life Coach is assigned to work with every student to help monitor academic progress. "Life Coaches" support students by addressing needs such as transportation, child care, housing, health, and family situations.
All students can take advantage of:
Learning Structure and Goals
The Excel Center students receive academic and personal instruction Monday through Thursday. Optional support is provided on Fridays. Students take classes in all key high school content areas, leading to a high school diploma.
The Excel Center curriculum and course work ensures students are building skills, and mastering content to ensure that they are prepared for 21st-century job readiness.
The Excel Center curriculum has two goals:
Teach the necessary content to graduate from The Excel Center with a high school diploma
Develop proficiency in the technical and employability skills required to be successful in a modern career
The Excel Center Curriculum

The Excel Center curriculum is an individualized road map to student success and serves as a customizable guide that assists in planning each student's instructional program. The objective of the curriculum is to ensure that specific skills are taught and mastered promptly and in ways consistent with Arizona State Standards. The school blends coursework in engaging and appealing ways, inspiring students to learn what they need to prepare for success in life and for active participation in their communities. The Excel Center courses require students to demonstrate mastery of material via standards-aligned, formative, and summative assessments. Additionally, courses are aligned to ensure students will be successful when taking industry certification tests and dual credit college courses.